body,img,div img {width: 100%;}
Philips Multigroom 3000 Series MG3710 / 15 6 in 1 Groomer Set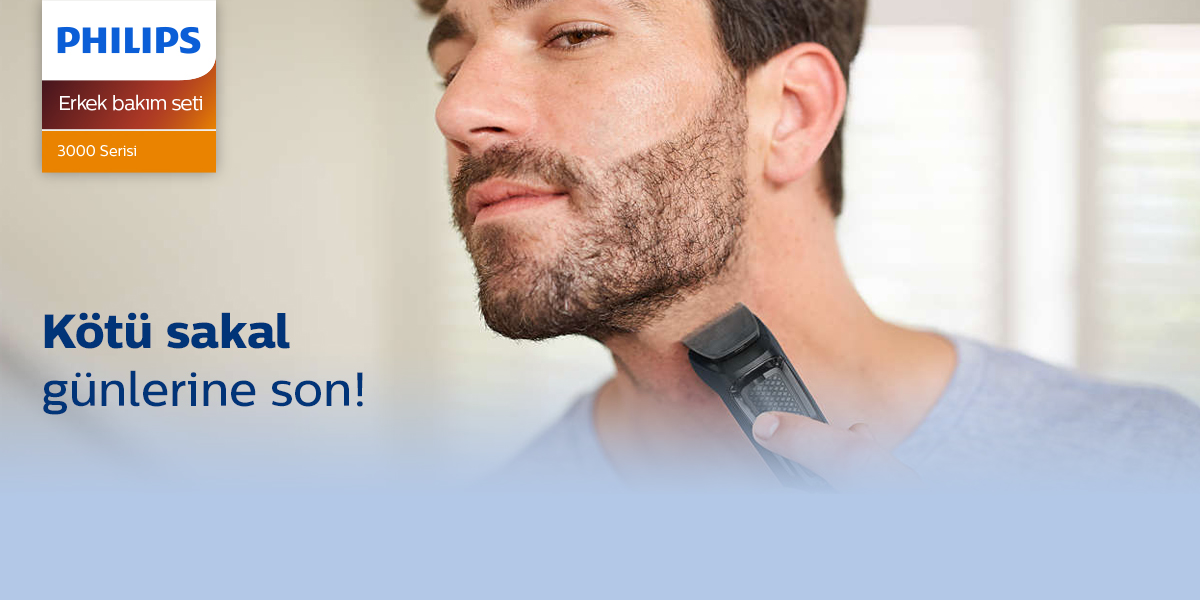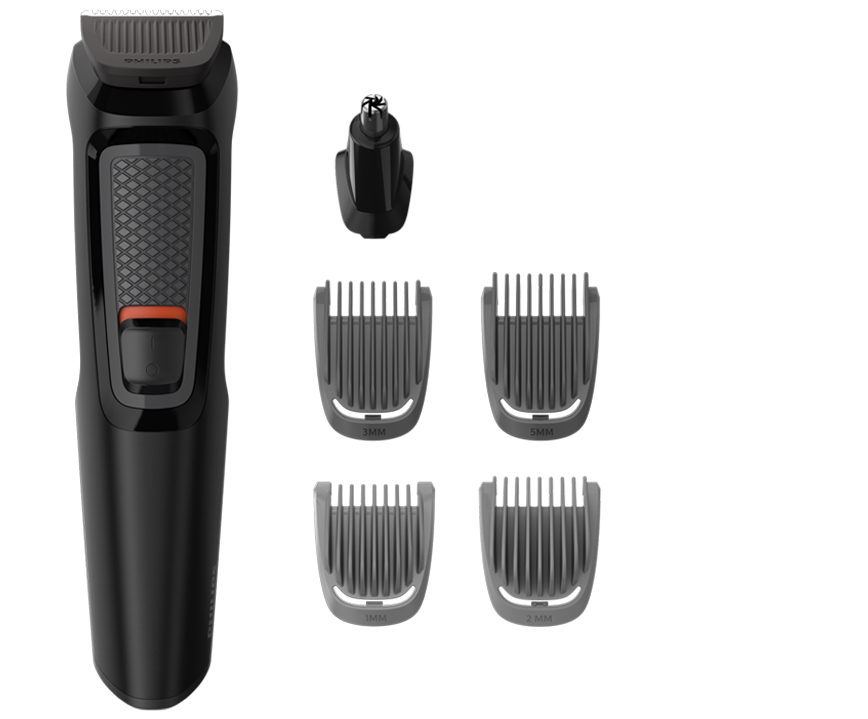 Philips Multigroom 3000 Series MG3710 / 15 6 in 1 Groomer Set

6-in-1 trimmer
Get a new look, any day of the week, with this durable all-in-one trimmer. Get the beard or mustache style you want with this trimmer with 6 high-quality heads.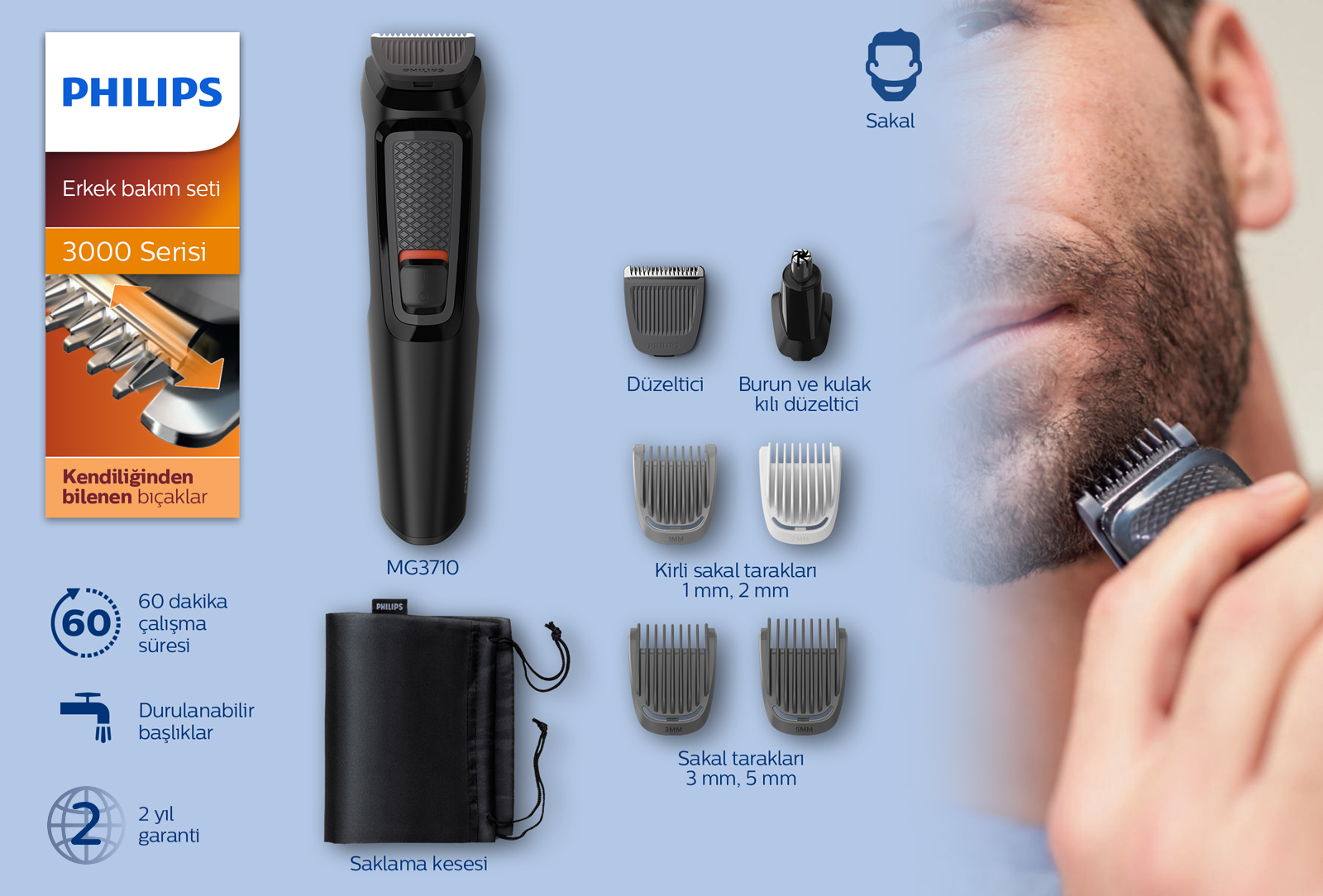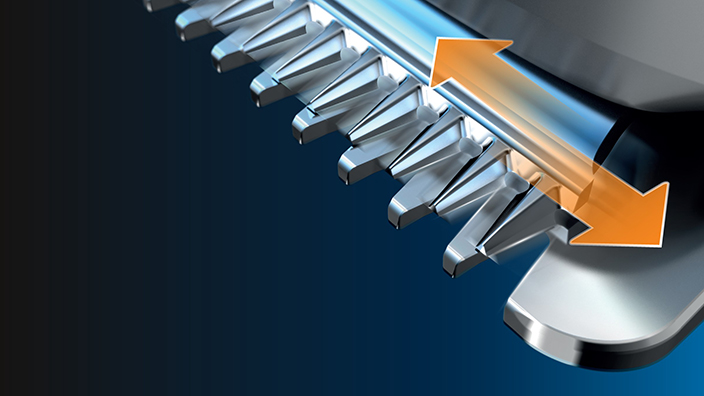 Self-sharpening knives
Perfect trim every time. The steel blades of the beard trimmer become sharper as you work by gently rubbing them against each other. Thus, the blades become as sharp as the first day after 2 years of use.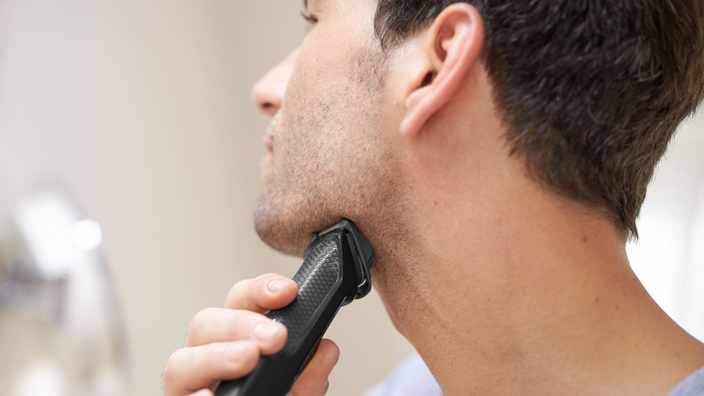 6 heads for the face
This all-in-one trimmer easily trims and shapes facial hair.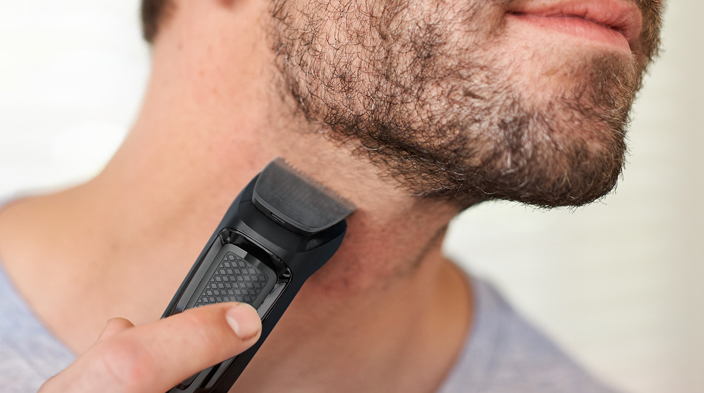 Corrective
Use the non-comb trimmer to create straight, sharp lines around the edges of your beard. The self-sharpening blades of the trimmer remain sharp as on the first day even after 2 years of use.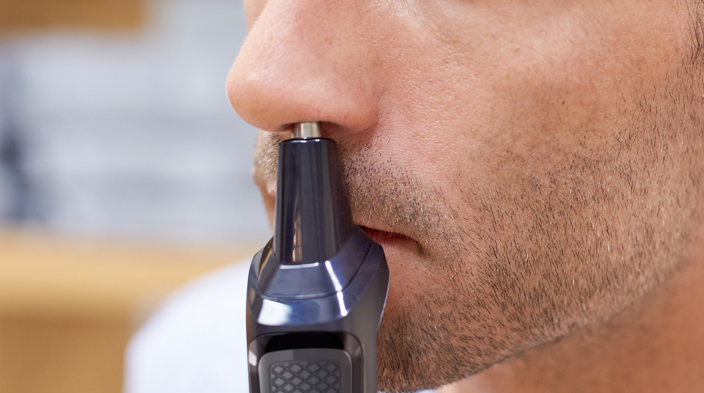 Nose and ear trimmer
Remove unwanted nose and ear hair, easily and comfortably.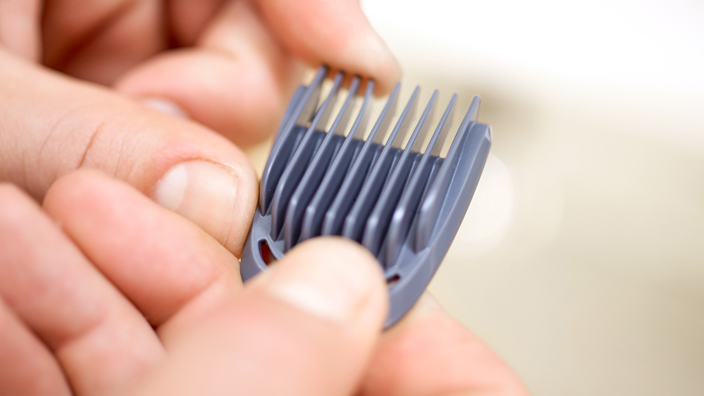 4 impact-resistant combs
2 stubble combs (1.2 mm) and 2 beard combs (3.5 mm).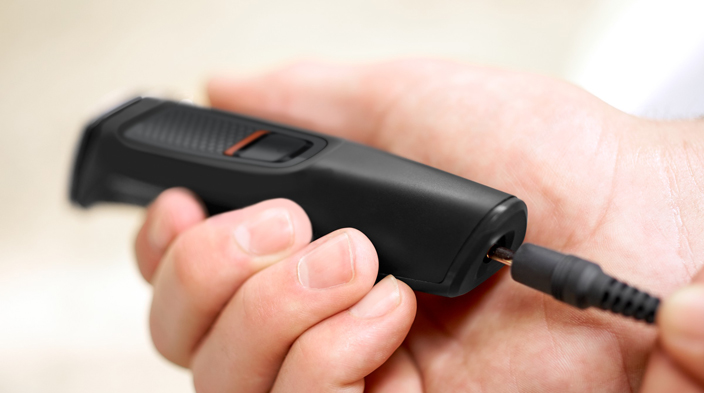 Up to 60 minutes run time
You can use it cordless for up to 60 minutes for 16 hours of charging.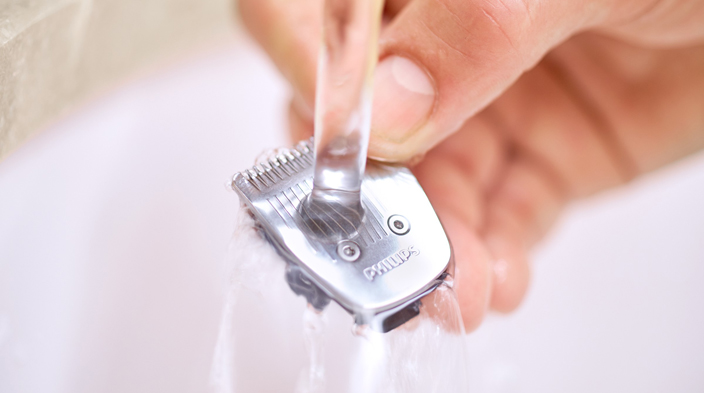 Rinse nozzles
To completely clean the blades and combs, simply take them out and rinse them in tap water.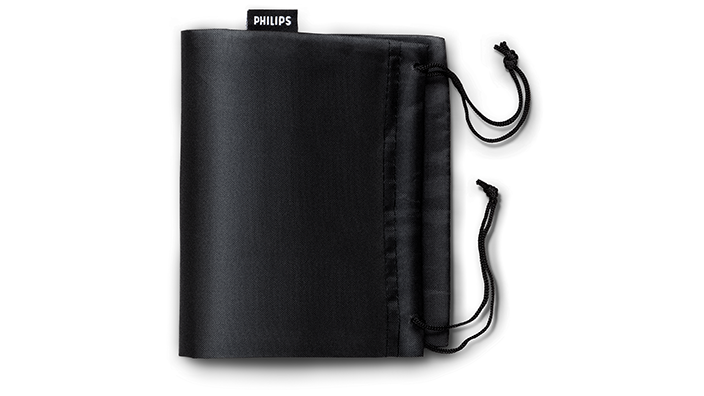 Storage pouch
Use the handy pouch for storage or travel. Protects your trimmer and heads while you are on the go.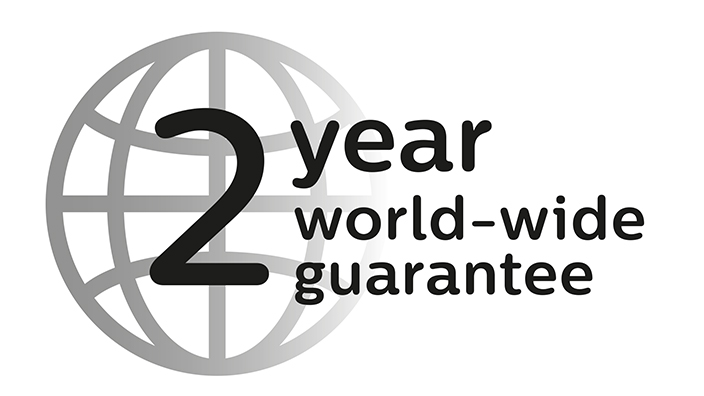 Technicial Specifications
Create the look you want
• Number of attachments: 6 heads • Styling heads: Trimmer, Nose and ear hair trimmer, 2 beard combs, 2 stubble combs • Beard styling: Long beard, Short beard, Stubble look, Sharp lines, Detail styling, Goatee
Cutting system
Self-sharpening blades
Accessories
• Maintenance: Cleaning brush • Pouch: Storage bag
Power
• Battery type: NiMH • Operating: 60 minutes • Charging: 16 hours full charge • Automatic voltage: 100-240 V
Easy to use
• Cleaning: Can be rinsed heads • Maintenance free: No oil needed
Design
Body: Non-slip rubber grip
Service
2 years warranty
Beard is one of the most important elements in a man's look. In order to keep the contribution that the beard makes to the look, there is a constant need to maintain it. This grooming procedure, which can be done in barbers, can be a problem for men who travel frequently or create their own style. Philips Multigroom 3000 Series MG3710 / 15 6 in 1 Grooming Set has all the features needed for men who do not have time or create their own style. Shaving is now easy for stylish, well-groomed men!
The Enjoyable Way of Shaving at Home
The Philips MG3710 / 15 shaver offers 60 minutes of use with a fully charged battery. Long battery life gives you the time you need while raising. So you don't have to worry about batteries while shaping your beard. 4 combs allow you to shorten your beards to the length you want, according to your style. If you want to completely shorten your beard, you can use the head without comb. In addition, you can easily get rid of unwanted hair with the help of nose and ear hair trimmer head. The Philips MG3710 / 15 grooming kit provides ease of use and transport for men who travel frequently. You can carry your entire grooming kit with you with the help of the carrying bag that comes with the product. In this way, wherever you are, you do not have to disrupt your personal care. Washable head and combs make cleaning the product easy. The special steel blades of the shaver do not require sharpening. The blades, which can be automatically activated during operation, maintain their sharpness for many years and offer you the opportunity to shave without irritation.
Technicial Specifications
Battery: Ni-MH Charging Time: Full charge 16 hours Usage Time: 60 Minutes Apparatus: No comb trimmer, nose and ear hair trimmer, 4 combs Maintenance: Lubrication and maintenance-free design structure
Leading Brand of Innovation
Philips is a prominent brand with its contributions to the world of technology and the products it produces in the field of electronics. The company, which pursues constant innovation, still pioneers many technologies with its constantly developing structure. Thanks to its versatile company structure, it offers quality products to users in many fields such as small home appliances, personal care products and advanced medical devices.
window.adminAccountId=1011096188;